On November 8, 2022, in Albuquerque, New Mexico, Miranda Padilla carries her 11-month-old son Grayson Sanchez as she casts her vote at a polling place.
An initiative to expand financing for early childhood education has received resounding support from New Mexico voters.
As of Thursday morning, 70 percent of votes had been cast in favor of Constitutional Amendment 1, which allocates more funding from the state's Land Grant Permanent Fund (also known as the Permanent School Fund) "for enhanced instruction for students at risk of failure, extending the school year, teacher compensation, and early childhood education."
According to the advocacy organization New Mexico Voices for Children, this will cost an additional $150 million, or 1.25% of the fund, which is supported in part by the state's land, oil, gas, and mineral royalties.
In terms of giving early childhood education priority, New Mexico has been a pioneer. Since May, most families earning up to 400% of the federal poverty threshold, or $111,000 for a family of four, are no longer required to pay for childcare programs.
In 
New 
Mexico, 
Kang 
said, 
"One 
of 
the 
things 
that's 
so 
amazing 
is 
this 
moment 
where 
it's 
all 
coming
together 
for 
early 
childhood 
education." 
"From 
activists 
and 
educators, 
the 
leadership 
at 
the 
state 
level, 
voter 
comprehension, 
the 
educators
who 
bridge 
partisan 
divides, 
and 
the 
relief 
funding 
are 
all 
coming 
together 
— 
and 
to 
me, 
a 
highlight
of 
something 
really 
positive 
that 
has 
happened," 
said 
one 
instructor.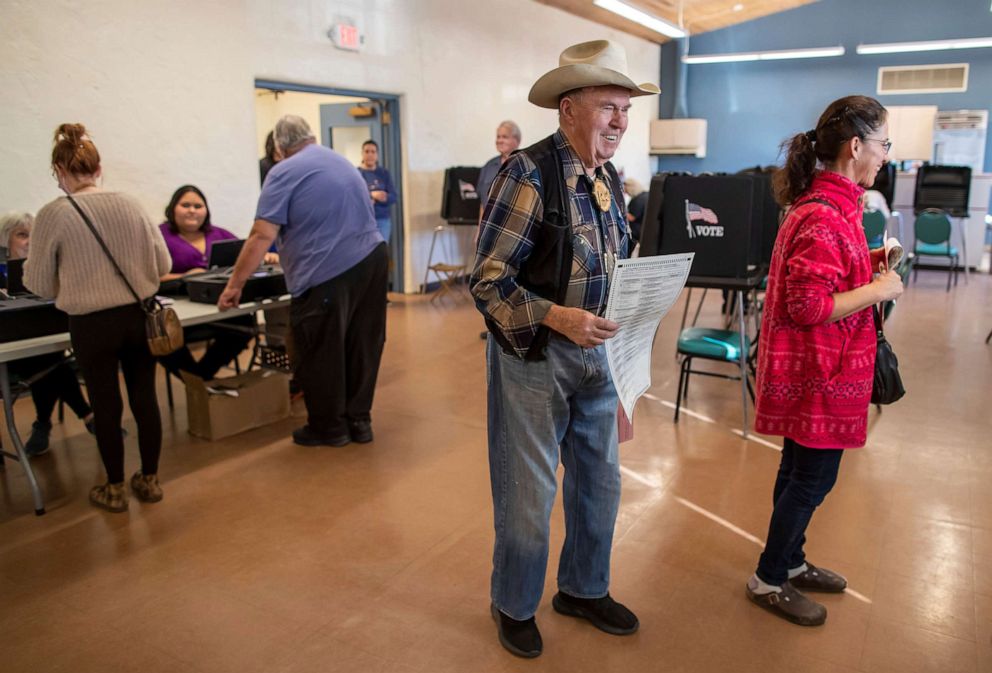 In an Albuquerque, New Mexico, polling place on November 8, 2022, Paul Klopfer casts his vote.
It's a critical support for working families, Kang continued, and it's seen as something that begins in the very early years and then transfers into what happens as children grow and develop and continue to access education.
The need for child care and early childhood education has become a serious concern across the country, with major issues like inadequate staffing, low pay, and childcare deserts impeding the progress of numerous families.
MORE: The lack of workers in the child care sector is unprecedented.
According to Kang, "given the context of the country, federal relief funds have been essential for preventing child care from completely collapsing in the wake of the pandemic." "What we're seeing with program closures, staffing issues, and current access restrictions for families — [where] the funding have not yet been supported by Congress — [has] caused significant stability concerns for programs in all settings, sizes, states, and communities," says the report.
According to Kang, "this amendment in New Mexico will assist the state in addressing that lack of stability and sustainability, which has significant implications for educators and families."
Kang noted that while New Mexico is addressing its early childhood education challenges, more work needs to be done to prepare kids in other states for success.
"We can't leave it up to the states, Kang said. "We see that states have looked at ways to be innovative around being able to accommodate this." "Federal support is essential to overcoming this difficulty."